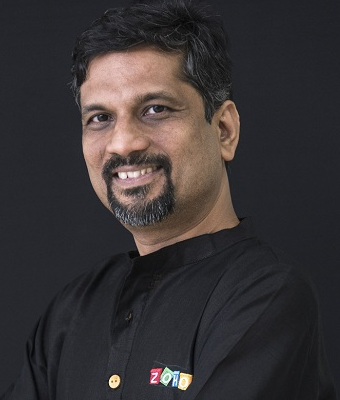 Zoho CEO slammed for being guest at RSS event, he retorts that he works as per conscience
An RSS invite for a function, which has on its guest list the Founder & CEO of Zoho Corporation Sridhar Vembu as well as the Chennai MD of Accenture Solutions Rama S. Ramachandran, has kicked up a storm. The event titled 'Resurgent Bharath' is scheduled to be held on February 2 in Chennai. While Sridhar Vembu is the chief guest, Ramachandran is the guest of honour at the event.
Several users on Twitter were quick to criticise the Accenture Chennai MD and the Zoho CEO for accepting the invite. 
Source: The News Minute