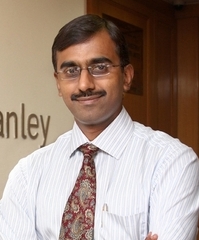 Next 10 years are going to be very challenging for even stock pickers: Sridhar Sivaram, Enam Holdings
We are looking at opportunities outside the 15-20 stocks that most people have invested in including us, for 2020, says Sridhar Sivaram, Investment Director, Enam Holdings. Excerpts from an interview with ETNOW.
Is 2020 going to be well worth the ride or is it going to be just testing your patience kind of game for the markets like 2019 was?
My view that we will see the broader market rally in 2020. It cannot be just the 15-20 stocks which would taking the market up. We will see the broader market rally because a lot of them are now in the value zone showing first signs of green shoots.
Source: The Economic Times