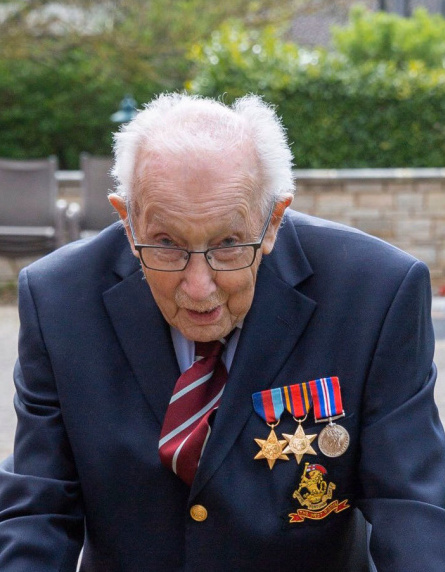 At 99, veteran of World War II in India raises £7 million
People locked down in homes around the world have contributed over £7 million to a fund-raising effort by a 99-year-old veteran of the Second World War, who set a goal of completing 100 laps in his garden to initially raise £1,000 as a tribute to doctors and nurses.
Tom Moore, who rose to be a captain in the British army and served in colonial India and Burma, wanted to express his gratitude to medical staff in the National Health Service (NHS), who looked after him and helped him recover from a hip operation and skin cancer.
Millions of Britons and others hunkering down in homes in lockdowns watched him complete 10 laps a day with the help of a walking aid in his Yorkshire home when he began on April 8. The initial target was soon reached, with £70,000 raised within 24 hours.
Source: Hindustan Times