Happy Birthday Dharmendra: Bollywood's Jat Yamla who is all muscle and heart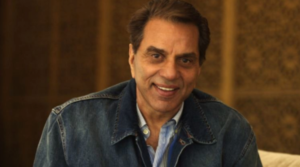 To several generations of film lovers starting from the 1960s right up to the 1980s, Dharmendra was a dashing hero like none other — muscular yet childlike and utterly romantic.
Actor Hema Malini, when asked how she fell in love with Dharmendra, has often said that she had never met a man as handsome as him. In the early 1970s, he was voted as the 10 most handsome men in the world, this in an era where there was no internet, and hardly any television. To an entire generation of cine goers, Dharmendra may be a graying old man, known as the father of actor Esha Deol, but in his day, he was among the most striking men in Bollywood.