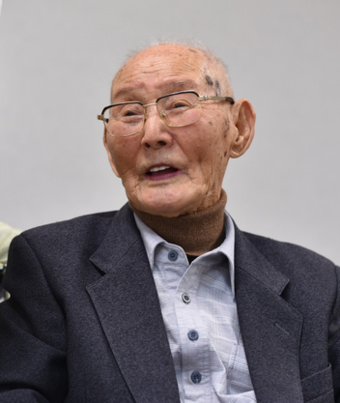 World's oldest living man shares secret to longevity at 112
Tokyo: A Japanese man was officially confirmed as the oldest living (male) at 112 years and 344 days as of February 12 by the Guinness World Records. Chitetsu Watanabe was born on March 5, 1907, in Niigata. He was the first child of his parents Haruzo and mother Miya.
Watanabe graduated from agricultural school and then moved to Taiwan as a staff member of Dai Nippon Meiji Sugar to work on sugar cane plantation contracts there. He lived in Taiwan for 18 years and married Mitsue. The couple had five children together.
Source: Times Now