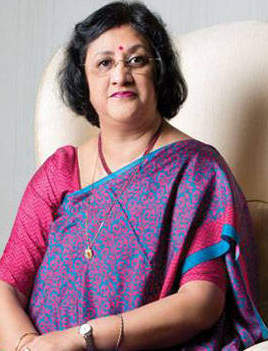 Ex-SBI chief Arundhati Bhattacharya resigns from CRISIL board
Crisil on March 19 said that Arundhati Bhattacharya, the past chairman of State Bank of India, has submitted her resignation as independent director of the company effective April 15. In her resignation, Bhattacharya has indicated that the reason for her resignation is her decision to accept a full time role as chairperson and CEO in another company, the filing said.
"Bhattacharya, an Independent Director of the company, has submitted her resignation as a director of the company, which will take effect on April 15, 2020," Crisil Ltd said in a filing to BSE.
She has confirmed that there is no other material reason, other than the reason stated in her resignation, it added.
Source: moneycontrol