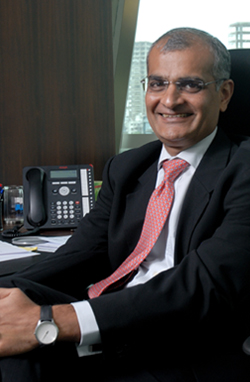 Passive debt funds will be the name of the game for India: Rashesh Shah
Bharat Bond ETF offers retail investors the chance to participate in the debt market of India. How do you see retail participation for this product vis-à-vis other debt products?
The Edelweiss Bharat Bond ETF is actually an innovation because it not only allows retail investors to have overnight liquidity but also to participate in the bond market. Generally bond markets are very illiquid, but this is a liquid bond product.
Along with this, it is a portfolio of bonds. So, the individual investor is not taking any risk on any one company and it is a portfolio of companies. All these are government owned PSUs, AAA rated companies. From a safety, liquidity, security and returns point of view, because this is a listed mutual fund, it also gets capital gains benefit for investors.
On all counts of return, liquidity and safety, all this counts very high and once retail investors get a sample of this, it will start a complete change in how retail investors invest in bonds in India.
Source: The Economic Times