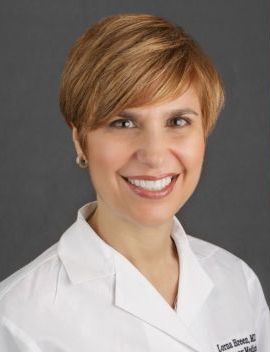 Top NYC ER doc Lorna Breen 'broke' after being sent back home to recover
The Manhattan ER doctor who killed herself after serving on the front lines of the coronavirus battle was especially distraught because she'd gotten the contagion and eventually returned to work — only to be told to go back home, a close pal told The Post.
"She got the virus and came back to work too soon — they said to her she wasn't well enough to go back to work. It broke her," the friend said of Dr. Lorna Breen, who had been medical director of the emergency department at NewYork-Presbyterian Allen Hospital.
Breen, 49, took her own life Sunday while staying with family in Charlottesville, Va.
Asked if Breen was the type of person to be depressed, The Post source, an emergency room nurse at the hospital, replied, "No.
"She cracked under the stress," of dealing with the pandemic day after day, the pal said.
Source: New York Post