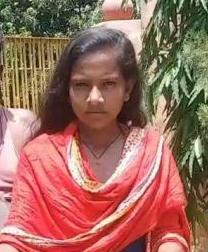 Girl, Who Pedalled 1200 km in 7 Days During Lockdown, to be Called For Trial by Cycling Federation
In what could be a life-changing opportunity, the cycling federation will invite 15-year-old Jyoti Kumari to appear for a trial next month, impressed with her sheer doggedness with which she pedalled her way to Bihar from Gurugram, carrying her ailing father.
Stuck in Gurugram due to nation-wide lockdown, a tenacious Jyoti asked her father to sit on the rear side carrier of her cycle and took him to his native place, covering 1200km in seven days.
Cycling Federation of India Chairman Onkar Singh told PTI that if Kumari, a class eight student, passed the trial, she will be selected as a trainee at the state-of-the-art National Cycling Academy at the IGI Stadium complex here.
The academy, under the aegis of Sports Authority of India, is one of the most advanced facilities in Asia and has the recognition of UCI, the world body of the sport.
Source: News18