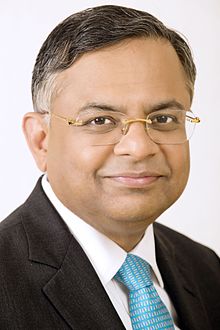 We need supervision, don't need suspicion: N Chandrasekaran
THE CURRENT economic slowdown that India is witnessing is a "correction process" as the country has seen "excesses", Tata Sons chairman N Chandrasekaran said at the Express Adda on Tuesday. He, however, said that India is taking "too long" to correct these excesses.
"According to me, what we are going through is also a correction process. We have had excesses. I am not blaming anybody. These excesses have to be corrected. The only thing is we are taking too long to correct it. If so much of NPA (non-performing assets) is there, the fact is it is there. It has accumulated in front of our eyes. So this correction has to happen, but it has to happen fast," said Chandrasekaran. "The slowdown is real, but I am optimistic about India," he said.