Govt lied in Supreme Court. Have you seen it?' Mallikarjun Kharge on CAG report on Rafale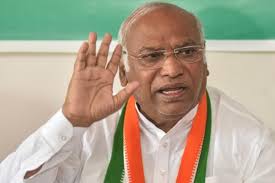 The senior Congress leader accused the government of "misleading" the Supreme Court by presenting wrong facts about the CAG report on the Rafale deal and demanded that the government should apologise for it.
A day after the Supreme Court verdict on the Rafale deal, Public Accounts Committee chairman Mallikarjun Kharge said Saturday he will request all members of the panel to summon the Attorney General and the CAG to ask them when was the public auditor's report tabled in Parliament.