Jamal Khashoggi killer heard on audio saying 'I know how to cut', says Turkish President Tayyip Erdogan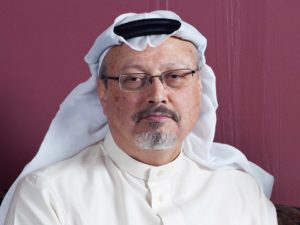 One of the killers of Saudi journalist Jamal Khashoggi was heard saying "I know how to cut" on the audio of the killing Turkey shared with US and European officials, President Tayyip Erdogan said on Friday.
Erdogan also slammed Riyadh for its changing account of how Khashoggi, a Washington Post columnist and prominent critic of Saudi Crown Prince Mohammed bin Salman, was murdered at the Saudi consulate in Istanbul on October 2. The journalist had gone there to collect documents for his forthcoming marriage.