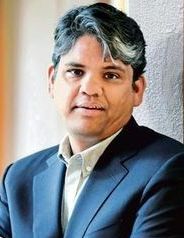 Cognizant's co-founder to step down from board
BENGALURU : Cognizant Technology Solutions Corp. vice-chairman and co-founder Francisco D'Souza will exit the board on 31 March. D'Souza, who co-founded the company in 1994, was the longest-serving chief executive of the IT services firm from January 2007 through March 2019 when Brian Humphries took over.
Cognizant has also appointed Vinita Bali to its board as an independent director, effective 24 February. Bali was the managing director and chief executive officer of Britannia Industries from 2005 to 2014.
Source: Livemint