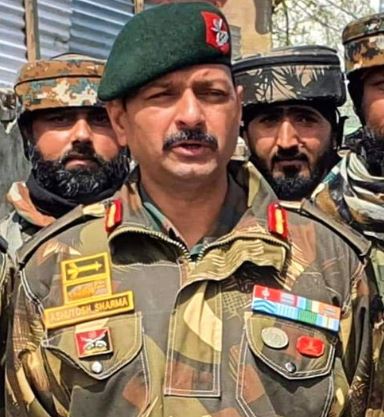 Martyred in Handwara, Colonel Ashutosh Sharma had joined Indian Army in 13th attempt
NEW DELHI: Unlucky thirteen got fortunate for Colonel Ashutosh Sharma to join the Indian Army in the wake of endeavoring it for six-and-a-half years as he had no other dream than wearing the olive green uniform.
Col Sharma, who was among five security powers work force killed during an experience with fear terrorists in north Kashmir, is the second Commanding Officer of the 21 Rashtriya Rifles who lost his life while fighting psychological warfare.
Recalling Col Sharma, his senior sibling Piush says that he constantly used to have his direction, no matter what. "It was like my way or the highway for him. His only dream was Army and nothing else," says Piush, who works for a pharmaceutical organization in Jaipur.
Source: The Economic Times