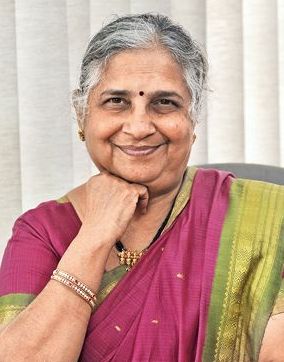 COVID-19: Sudha Murty writes to Karnataka CM, offers help to set up separate hospital
Infosys foundation chairman Sudha Murty wrote to the Karnataka government on Thursday, stating that the foundation, along with the chairman of Narayana Health Dr Devi Shetty, would like to work with them to prevent the spread of coronavirus.
The letter states that private hospitals will not be able to manage the load 'if such epidemic hits'. For this, the Infosys Foundation has asked for a government hospital with 500-700 beds to be readied, which uses oxygen lines and pipes. "Infosys Foundation will do the civil work and Dr Devi Shetty has agreed to share resources like medical equipment," the letter states.
The letter, signed by Sudha Murty, also lays out preventive measures that they believe needs to be undertaken to curb the spread of coronavirus.
Source: The News Minute