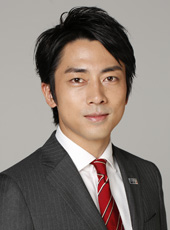 Japan minister Shinjiro Koizumi becomes first to announce paternity leave
Tokyo: Japan's environment minister on Wednesday said he would take two weeks of paternity leave, the first time a cabinet minister has publicly committed to such a move in the country.
Shinjiro Koizumi, a media-savvy 38-year-old married to a former television anchorwoman, told a ministry meeting it had been a difficult decision to balance his duties as minister and his desire to be with his newborn.
"I want to take a total of two weeks off flexibly, making exceptions for important public duties," he said, adding he hoped his decision would help change perceptions and encourage other fathers to follow suit.
Source: Livemint