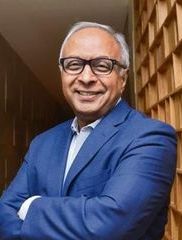 IndiGo CEO Ronojoy Dutta announces salary cuts of up to 25%
IndiGo's CEO Ronojoy Dutta on Thursday informed employees about a company-wide top down 5%-25% salary cut in a cost-cutting exercise in reaction to the coronavirus crisis which has dismantled airline operations in India and across the world.
In an email, Dutta said he was taking a 25% cut, while other executives above the senior vice president level would take 20% reductions. Vice presidents and pilots would have to bear a 15% cut, and others, including cabin crew, would be in for 5%-10% deductions.
"We know how hard it is for families to take a cut in take home pay. But unfortunately, it is impossible for our company to fly through this economic storm without all of is making some sacrifices," Dutta told IndiGo employees.
Source: The Economic Times