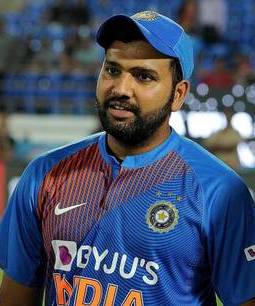 Stay fit, stay in, stay safe: Rohit Sharma's mantra in lockdown
With the world coming to a standstill due to the coronavirus outbreak, sportspersons have been looking to interact with fans to not only keep them entertained, but also to guide them in these difficult times as also keep them aware of the dos and don'ts. Taking to Instagram, Rohit Sharma once again highlighted the importance of staying fit even during lockdown.
In his Instagram post, he wrote: "Being homebound is no excuse, stay fit, stay in, stay safe."
Earlier, PM Narendra Modi on Friday spoke to 49 sports personalities that included the likes of BCCI President Sourav Ganguly, Indian cricket captain Virat Kohli, cricket great Sachin Tendulkar, badminton world champion P.V. Sindhu and chess legend Viswanathan Anand as he urged them to keep spreading awareness as the world fights the coronavirus pandemic.
Source: Hindustan Times