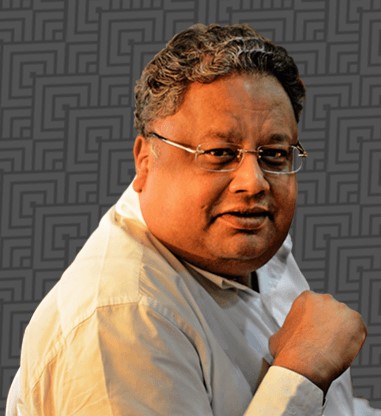 Rakesh Jhunjhunwala's wealth catches Coronavirus; big bull loses Rs 603 crore in his favourite stock
The butchery that equity markets witnessed on Thursday left investors poorer by more than Rs 12 lakh crore in market capitalisation of BSE-listed firms. S&P BSE Sensex tanked 3,100 points to trade at 32,589 points while the broader NSE Nifty-50 index plunged 900 points trading below at 9,557 mark. Amidst the massacre, even the big bull of Indian equity markets, Rakesh Jhunjhunwala likely saw his wealth depreciate. The billionaire investor lost Rs 603 crore from his much-adored Titan Company Limited in just one trading session.
According to the information available on the website of Titan, Rakesh Jhunjhunwala along with his wife, Rekha Jhunjhunwala holds a 6.69 per cent stake in the company as of December 2019. With his 5.93 crore shares in Titan, Jhunjhunwala has pocketed huge profits.
Source: Financial Express