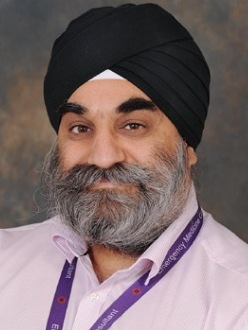 'He Was the Father of Our Team': UK's First Sikh Emergency Medic Succumbs to Coronavirus
Tributes have been pouring in for Manjeet Singh Riyat, an Emergency Medicine Consultant who died of coronavirus on the National Health Service (NHS) frontlines at the Royal Derby Hospital in the East Midlands region of England on Monday.
Riyat, 52, from the University Hospitals of Derby and Burton, was the first Accident and Emergency (A&E) consultant from the Sikh community in the UK and was well-loved by his colleagues, who described him as the "hugely respected" father of their emergency team.
"Mr Riyat, known to his colleagues as Manjeet, was a widely respected consultant in emergency medicine nationally," Gavin Boyle, Chief Executive of the hospital, said in his tribute.
Source: News18