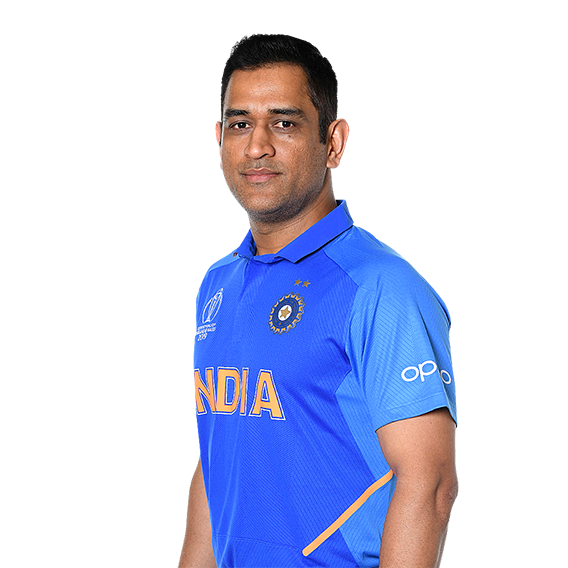 "MS Dhoni – not just a name!"
Icc posted a video message one day before Dhoni's 38th birthday https://twitter.com/ICC/status/1147369582392295424
At a time when he is facing flak for his slow batting at the World Cup and his retirement talk also doing the rounds, the International Cricket Council (ICC) made a video celebrating the legend of MS Dhoni.
"MS Dhoni – not just a name!" reads the video message with snippets of the unforgettable 2011 World Cup winning six against Sri Lanka the highlight.
Dhoni, 38, hasn't had the greatest of World Cups in England and Wales with his slow strike rate being the talking point.
While the legendary former India captain has a 50 to his name, against the West Indies in Manchester, questions have been raised about his finishing abilities which to many are on the wane.
There have been reports of Dhoni bringing down the curtains on his career after the World Cup, and the ICC's video on the day of India's last group match against Sri Lanka underlined his contribution to the game since he made his ODI debut in 2004 against Bangladesh in Chittagong.
"As a fellow wicketkeeper, he has been an idol of mine, growing up. Mr. Cool!. I love his persona on the field. He is very calm when he bats and has got fantastic hands behind the stumps. He is a great ambassador for the game. I am a huge MS Dhoni fan," England's stumper-batsman Jos Buttler says in the video.
"One of the greats of the game. He is a phenomenal wicketkeeper. Nothing's new to him. He knows the game inside out and he has done it year after year. His bat speaks for itself," adds England allrounder Ben Stokes.
India skipper Virat Kohli has been asked time and again about Dhoni's slow batting and his role in the team. Kohli has always backed his first captain and in the video, the 31-year-old opens up on how he always believes in Dhoni.
"What you see from the outside is very different from what happens within a person. His greatest skill is to maintain his composure during the toughest of moments and that's why he is so good. He is able to make such good decisions under pressure. There is so much to learn from him. When I walked into the Indian team dressing room, he was my captain and he will always be my captain in my head," Kohli says.
"We all love him being around in the team. He enjoys every bit of being on the field. Our understanding has been great over the years. When I walked into the team, the reason he gave me chances is because he believed I had the right intention. Off the field, he understands me fully and I understand him fully."
Ace India pacer Jasprit Bumrah adds that Dhoni's presence is a calming influence in the dressing room and younger players always approach him when in doubt.
"For me, when I came into the Indian team in 2016, he was the captain. So that was a good relief for me. He is a calming influence in the team."