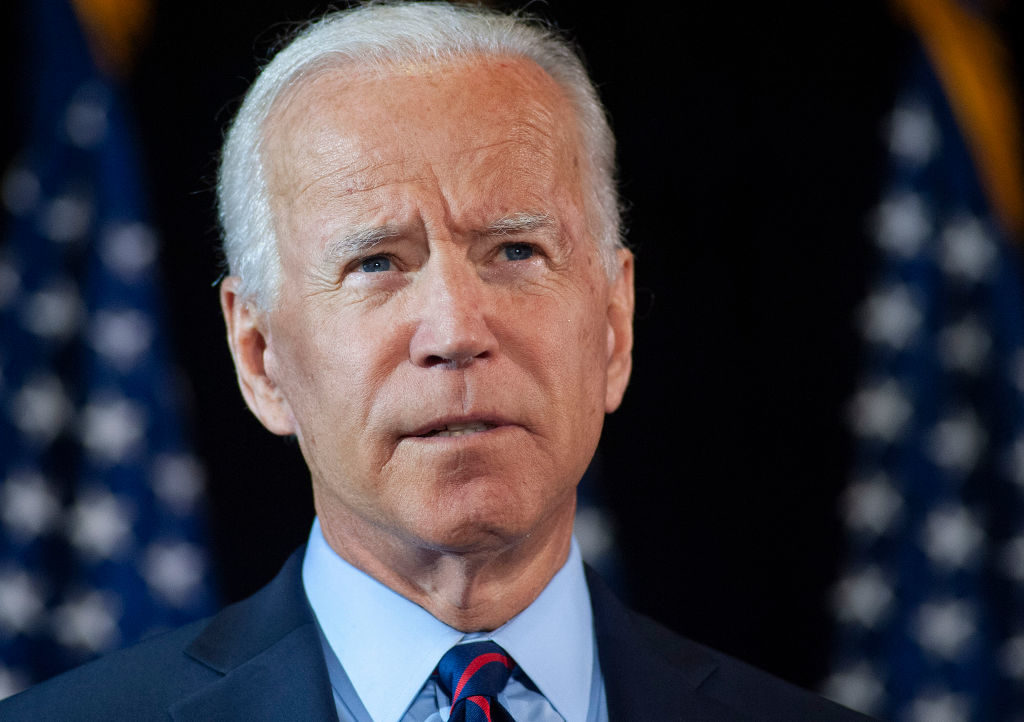 Joe Biden uses clip of Boris Johnson 'laughing' at Trump in 2020 election advert
Joe Biden has used footage of Boris Johnson and other world leaders apparently laughing at Donald Trump in a new campaign advert.
Mr Johnson was filmed with Canada's Justin Trudeau and France's Emmanuel Macron appearing to mockingly discuss Mr Trump's behaviour at the Nato summit on Tuesday.
Although he wasn't mentioned by name, the president reacted angrily to the video and called Mr Trudeau "two-faced" when asked about the clip.
In the campaign video, Mr Biden said world leaders are laughing at Mr Trump and claimed he is damaging America's standing in the world.