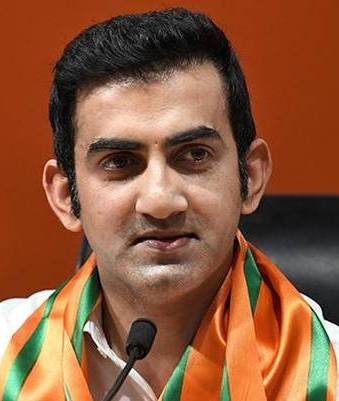 'Churlish': Gambhir slams Pak's 'Kashmir' reference during Covid-19 conference
Former Indian cricketer and BJP MP Gautam Gambhir lashed out at Pakistan for allegedly raising the issue of Kashmir during a video conference of Saarc leaders chaired by Prime Minister Narendra Modi on Sunday evening to coordinate regional efforts to contain COVID 19.
Gambhir termed Pakistan's behaviour "churlish" in a tweet on Sunday and added sarcastically that it "showed" Islamabad's "commitment" to fighting this global pandemic. He advised Pakistan to first attend to cries of help from its "own people" in danger zones.
"Pak's churlish behaviour in a video conference of #SAARC leaders for a humanitarian cause, shows its commitment to fighting this global pandemic #CoronavirusOutbreak. Instead of our Kashmir, it should first think about its own people crying for help from danger zones!," Gambhir tweeted.
Source: Hindustan Times