Angela Merkel, Chancellor of Germany.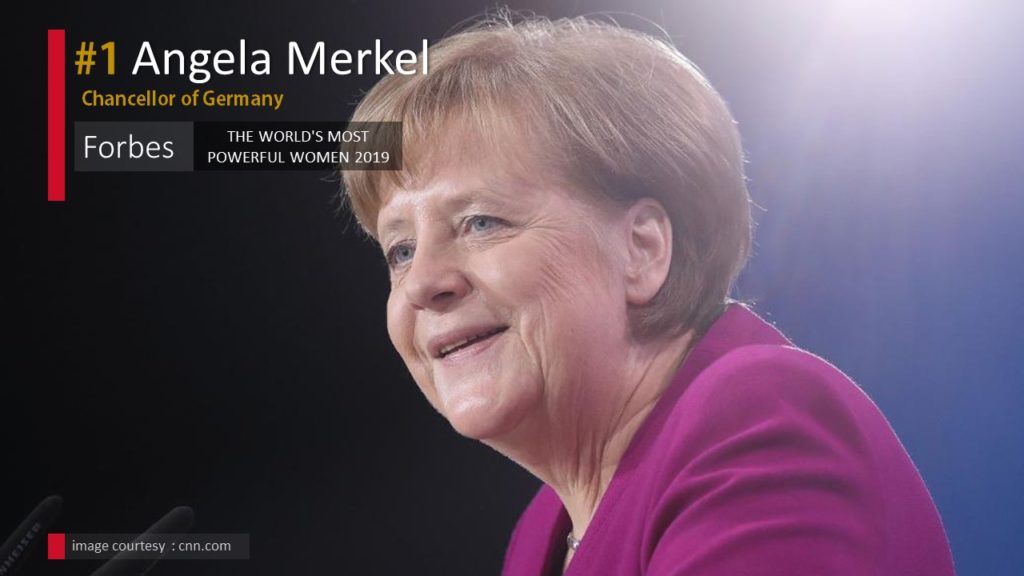 German chancellor Angela Merkel has topped Forbes' annual ranking of the world's most powerful women for 2019.
Every year, Forbes compiles a list of the most influential female leaders from across the globe, in sectors including politics, business and entertainment
Merkel has received top billing on the list for the ninth year running, with the publication praising her "steely reserve, from standing up to Donald Trump to allowing more than a million Syrian refugees into Germany".