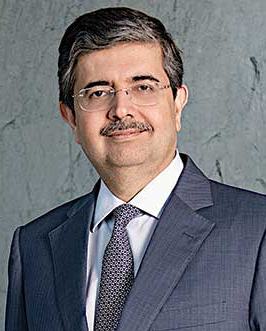 Focus On The Compass And Not The Speedometer, Says Uday Kotak
Asia's richest banker Uday Kotak has warned against pushing loan growth "for the sake of loan growth", at a time when growth in the economy is slow and asset quality worries have not abated. Kotak, speaking to analysts on Monday, struck a cautionary note after Kotak Mahindra Bank Ltd. reported loan growth at a multi-quarter low of 10 percent in the October-December 2019 period.
The bank's net profit for the third quarter rose 28 percent year-on-year. While the slower-than-expected loan growth spooked markets, Kotak's commentary suggests the lender is treading cautiously in a tough environment. The bank is focusing on the compass rather than the speedometer, Kotak said.
Source: Bloomberg