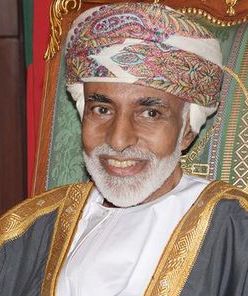 Sultan Qaboos of Oman, Arab world's longest-serving ruler, dies aged 79
The sultan deposed his father in a bloodless coup with British support in 1970 and set Oman on a path to development, using its oil wealth.
Widely regarded as popular, he was also an absolute monarch and any dissenting voices were silenced.
No cause of death has been confirmed. His cousin Haitham bin Tariq Al Said has been sworn in as his successor.
A family council had three days to choose a successor as Qaboos had no heir or publicly designated successor. Instead they opted for opening the sealed envelope in which Qaboos had secretly left his own choice.
Source: BBC