Saudi Arabia rejects Turkey's demands to extradite suspects connected to Jamal Khashoggi murder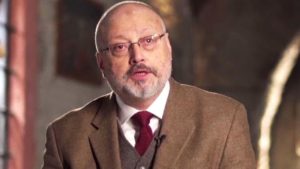 Saudi Arabia's foreign minister on Sunday rejected demands to extradite suspects connected to the murder of journalist Jamal Khashoggi as sought by Turkish President Recep Tayyip Erdogan.
Jamal Khashoggi, a Saudi contributor to the Washington Post, was killed shortly after entering the kingdom's consulate in Istanbul on October 2
We do not extradite our citizens," Adel al-Jubeir told a news conference in Riyadh at the end of a summit of Gulf Cooperation Council states. Erdogan has repeatedly called on Saudi Arabia to hand over suspects in the killing of the dissident journalist.