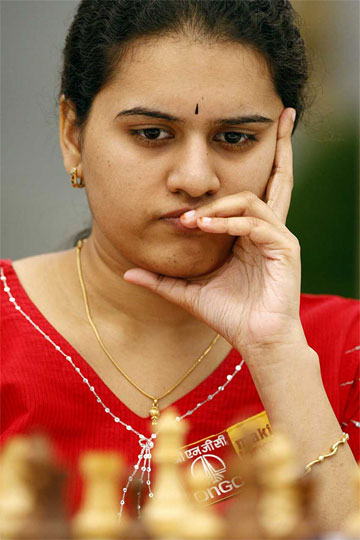 Indian Grandmaster Koneru Humpy wins World Women's Rapid Chess Championship in Moscow
Indian Grandmaster Koneru Humpy claimed the World Women's Rapid Chess Championship title after drawing the Armageddon game against China's Lei Tingjie in Moscow on Saturday.
Rapid Chess Championship is a tournament played under rapid time controls. Each player is given less time to consider their moves when compared to normal tournaments. Armageddon chess is a particular variation in which different rules apply for each of the two players.
The tournament was held by FIDE, the international organisation that connects the various national chess federations globally.
Source: The News Minute