India-US partnership can only succeed if it is rooted in an honest dialogue: Warren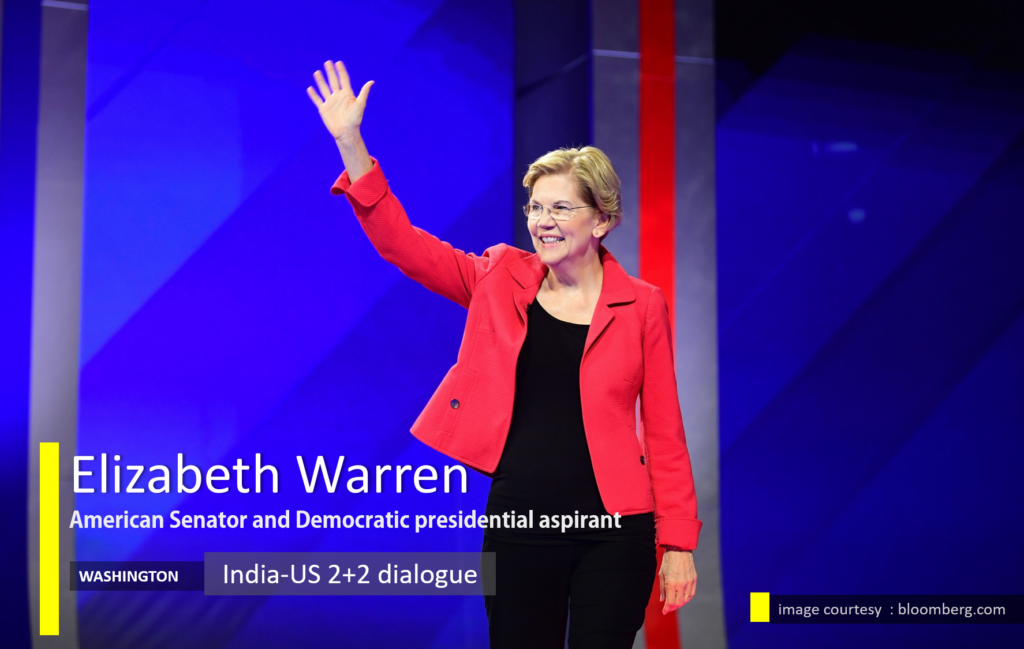 Warren made the comments a day after External Affairs Minister S Jaishankar refused to meet Indian-American Congresswoman Pramila Jayapal, who introduced the Congressional resolution on Kashmir urging India to lift all the restrictions in Jammu and Kashmir imposed after revoking Article 370. 
Defence Minister Rajnath Singh and External Affairs Minister (EAM) Dr. S Jaishankar met US Secretary of Defense Dr. Mark T Esper and Secretary of State Michael R Pompeo in Washington DC, US on December 18, 2019, for the second annual India-US 2+2 Ministerial Dialogue. This 2+2 Ministerial is the highest-level institutional mechanism between the two countries and provides for a review of the security, defence and strategic partnership between India and the United States. This was the second 2+2 meeting and the first in the US.
Source: Times of India, India today