Dr Krishnamurthy Subramanian appointed new chief economic advisor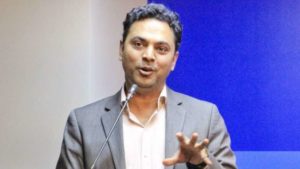 He replaces Arvind Subramanian, who resigned from the post on June 20 this year. His term was supposed to end in May 2019 but he wanted to return to academic research in the US.
The government on Friday appointed Krishnamurthy Subramanian, associate professor and executive director (Centre for Analytical Finance) of Indian School of Business (ISB), Hyderabad, as the new chief economic adviser.