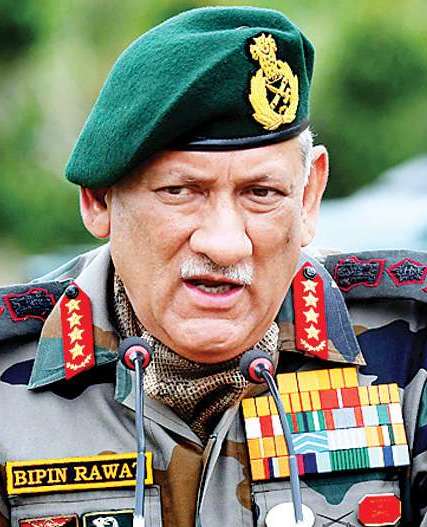 Armed Forces understand their responsibility in fight against Covid-19: CDS Gen Bipin Rawat
General Bipin Rawat, the Chief of Defence Staff (CDS) says that the armed forces understand their responsibility in the fight against coronavirus disease (Covid-19) and have to ensure that they remain safe to support the people of the country.
"As armed forces, we understand our responsibility that at this time when the nation is fighting against Covid-19 menace, the defence services must operate beyond the mandate and come to the support of our people and government in whatever way we can," General Rawat told ANI in an exclusive interview on Sunday.
He added that for the forces to support the country, they have to first ensure that 'we remain safe from Covid-19.
Source: Hindustan Times