Ashok Gehlot: The low-profile leader who plays political magic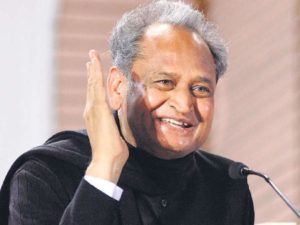 The low-profile politician had held a clutch of Union government portfolios in the late 1980s and early 1990s, but was not known to be a popular leader.
In Rajasthan, Ashok Gehlot is known to outmanoeuvre his detractors in such a way that they don't even get the slightest hint about it. The man born into a family of professional magicians is credited with playing political magic to emerge as the tallest Congress leader in the state in the last 15 years.